Innovation
12.04.2019
4 Min.
ENTERING THE DIGITAL WORLD IN EVERY AREA.
From mass production to driver assistance systems to individualisation – technological progress shapes opportunities and demands for automobile manufacturers and mobility providers. Digitalisation in all its facets offers almost limitless potential. The BMW Group therefore provides a wide range of digital solutions for employees and customers across all areas of the company.

There are many perspectives to development of modern vehicles and mobility services – from production to maintenance – but the focus is always on the customer. The BMW Group is constantly working on technical innovations to make production more efficient, the driving experience more intuitive and the personal relationship between customers and their vehicle even stronger. Today, we would like to introduce five of these solutions.
Digital tools in the press shop.
To offer our customers the premium quality they expect from us, the BMW Group is also working on new and more efficient production solutions in the press shop. From highly accurate simulations and innovative diagnosis tools, to digital process boards and quality assurance using the "IQ press", geometric measurement and cameras at the end of the assembly line – digitalisation in production ensures transparency, efficiency and improved processes.
Reinventing maintenance.
Digitalisation also makes a major contribution in the area of machine maintenance: The Smart Maintenance project provides technicians with innovative IT solutions they can use to organise operations more efficiently. Documents such as manuals and manufacturer information are made available in digital form, with communication and ordering of spare parts conducted online in real time. This enables maintenance technicians to respond faster, more specifically and more effectively.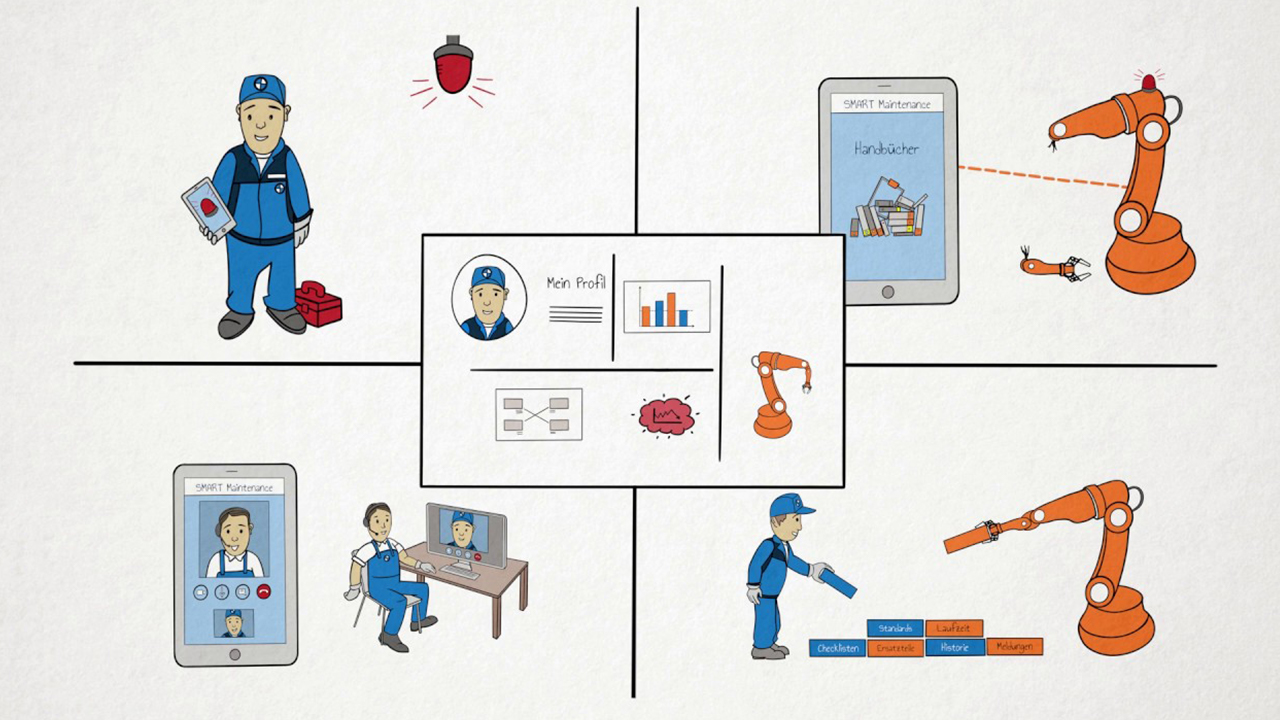 You have to accept marketing cookies to see the Youtube video.
With your new car, right from the start.
With "My car is born", customers can be part of their new vehicle's creation process from the very beginning. A personal portal provides vehicle data, services and more. True to the motto "from purchase to delivery", customers can also follow every step of the production process for their BMW or BMW i in the corresponding app.
Connected parking.
Thanks to innovative new systems and services, sheer driving pleasure does not have to end when you park the car. A BMW vehicle uses ultrasound to gather data and locate available parking spaces. It then combines its recordings with anonymised datasets from other vehicles and partners to create a digital image of roads showing parking spaces BMW drivers can use. If desired, the BMW can calculate the route to a vacant parking space or suitable car park nearby. ParkNow also enables paperless digital payment of parking fees – both on-street and off.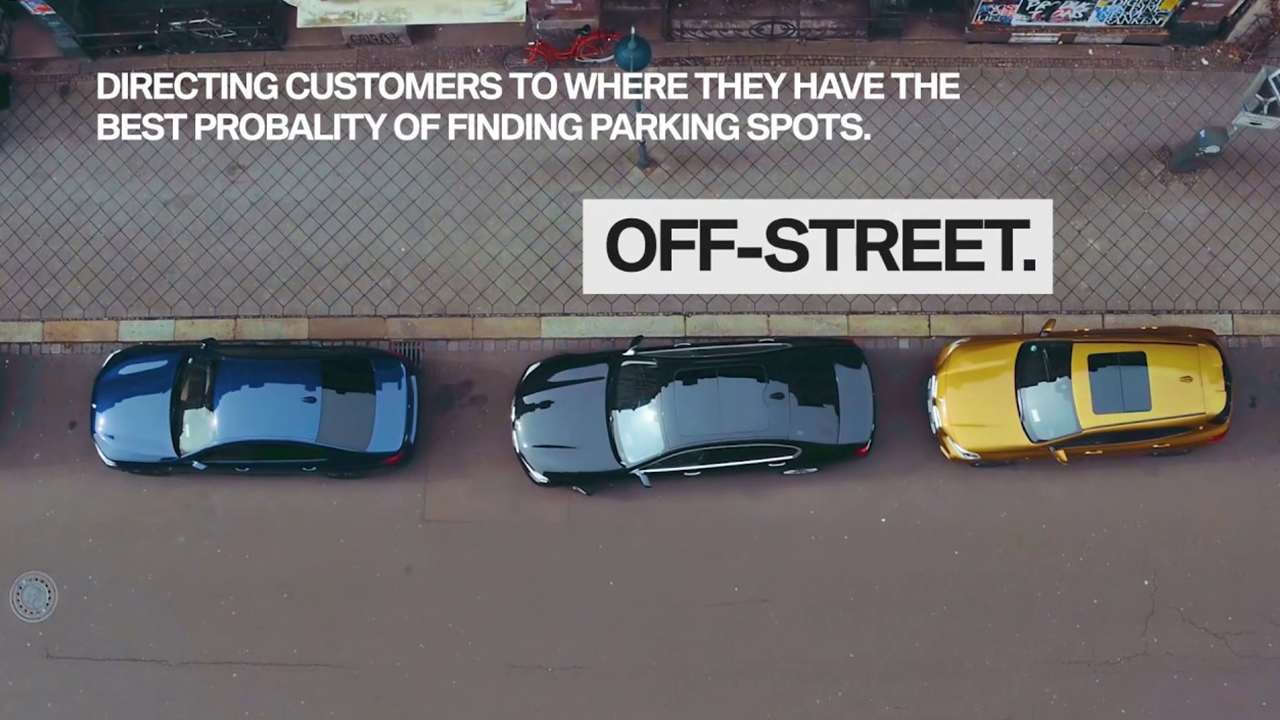 You have to accept marketing cookies to see the Youtube video.
New working environments.
Digital innovations need the right environment. For this reason, the BMW Group is constantly refining the working environment for its employees. The modern concept of the Autonomous Driving Campus, for example, was created to provide appropriate structures for development of a highly complex product. The BMW Group is concentrating all its development expertise in driver assistance and automated driving at this site. The focus is on direct cooperation between all BMW departments and partners involved in the process at one location under optimal conditions. The campus houses all stages of development. This means, for example, that a software engineer can take a code they have just written and walk over and test it right away in a vehicle. The offices have all the infrastructure and equipment needed for agile working.
From pressing of the first components to parking – the BMW Group leverages the possibilities of digitalisation to meet customer needs more precisely and more efficiently. Because, in addition to driving pleasure, dynamic performance and convenience, connectivity and innovation play a decisive role in today's world of mobility.