Sustainability
10.02.2022
4 Min.
"My wish: to really make a difference."
In the "WEffect" sustainability series, the BMW Group highlights the sustainable contribution made by a wide range of people in the company – and the motivation that inspires them. Today: Stefanie Wurst.
Sustainability has many facets at the BMW Group because we are using this term to harmonise business, the environment and society. If we are to successfully put these high standards into practice, we need our employees' commitment. Everyone can play their part in making the BMW Group sustainable.
So, who are all these colleagues who make sustainability part of their everyday work? What drives them to roll up their sleeves throughout the company? In its "WEffect" sustainability series, the BMW Group introduces employees who play their daily part in the broad and responsible further development of our company.
In this edition of our series, Stefanie Wurst, Head of the MINI brand at the BMW Group since the beginning of February 2022 and former Managing Director of BMW Netherlands, talks about pragmatic measures and some real WOW moments.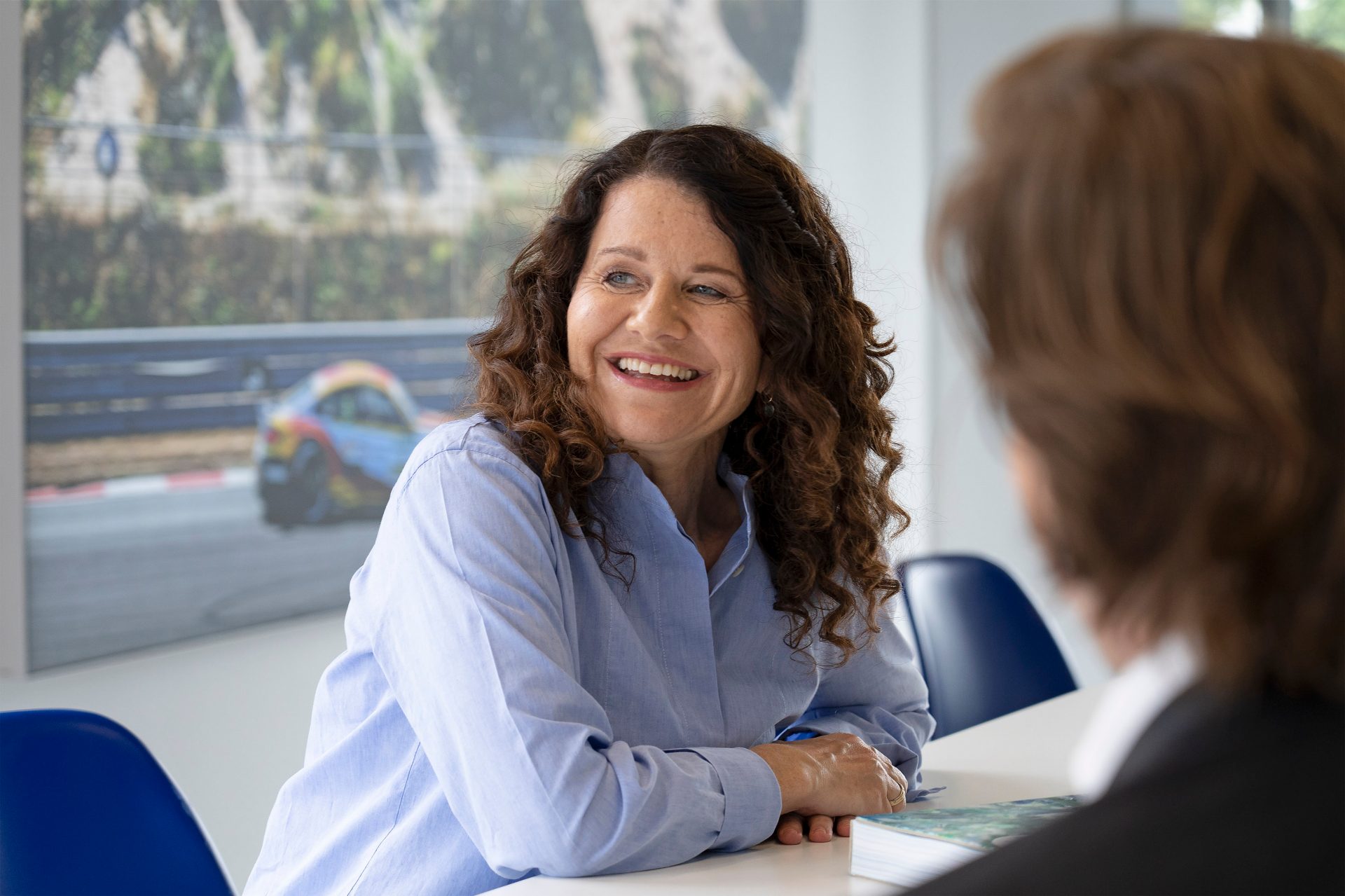 Stefanie Wurst, in a recent interview you said that transparency and measurability are particularly important for customers when it comes to sustainability. Only then are they able to make eco-conscious decisions. Is that what you want to achieve with your work?
Stefanie Wurst: My goal is to get to really know and understand the sustainability strategy of the BMW Group, to make my own contribution to it and then pass on this message – internally and externally. My aim is to empower every member of staff in our organisation and our dealer network to talk to customers about this vital and complex issue. Our common goal must be to use facts to convince our customers that the BMW Group leads the way in sustainability and is making its own contribution to this major social issue.
Are there any obstacles or stumbling blocks that could stop you?

Wurst: I don't tend to worry too much about obstacles and stumbling blocks. If something needs to be done, I get it done.
On the other hand then, what helps you achieve this goal?
Wurst: What always helps are facts. The clearer our statements are, the better they are understood. Close cooperation within the company helps here – between purchasing, development, production and the various communication managers, so that we can tailor our statements to the respective target groups. During my time in the Netherlands, for example, we introduced a comprehensive sustainability programme specifically tailored to sales, consisting of nine fields of action. The local context is particularly relevant within the market: ranging from a company car scheme for employees that makes an electric car an extremely attractive choice, right up to a corporate social responsibility programme where the entire workforce participates, then lots and lots of communication – both internally and externally. This should include interviews, social media, marketing communication, direct contact with our fleet customers, and product incentives like the BMW i3 "For the Oceans Edition", where €1,000 from every BMW i3 sold went directly to "The Ocean Cleanup" organisation. Most important, though, is for our dealership network to be involved, this being our physical interface with the customer. We started with an entertaining talk show to make the topic easier for staff and salespeople to digest and followed it up with training sessions. This was preceded by all Dealer Principles/owners of the dealerships signing a commitment consisting of six points – starting with purchasing green electricity, through waste management right up to communication to our customers. I think this programme has been instrumental in us successfully owning the topic of sustainability in the Netherlands and creating a blueprint for the European region.
Is there any particular reason or trigger for your involvement in sustainability issues? What was your personal "Aha" moment?
Wurst: Exactly 30 years ago, I wrote my diploma thesis on "ecology-oriented marketing". Among other things, it was about the circular product, although the terms "circularity" and "sustainability" were not commonplace at the time. I came of age in the 80s when the environmental movement was emerging in Germany. At some point in that era, it dawned on me that this issue was important. A recent "Aha" moment for me was indeed the signing of the Sustainability Commitment of all Dutch Dealer Principles in the presence of Pieter Nota and Jean-Philippe Parain. That's when I thought: "WOW, this is really happening. What I am doing is really having an effect!"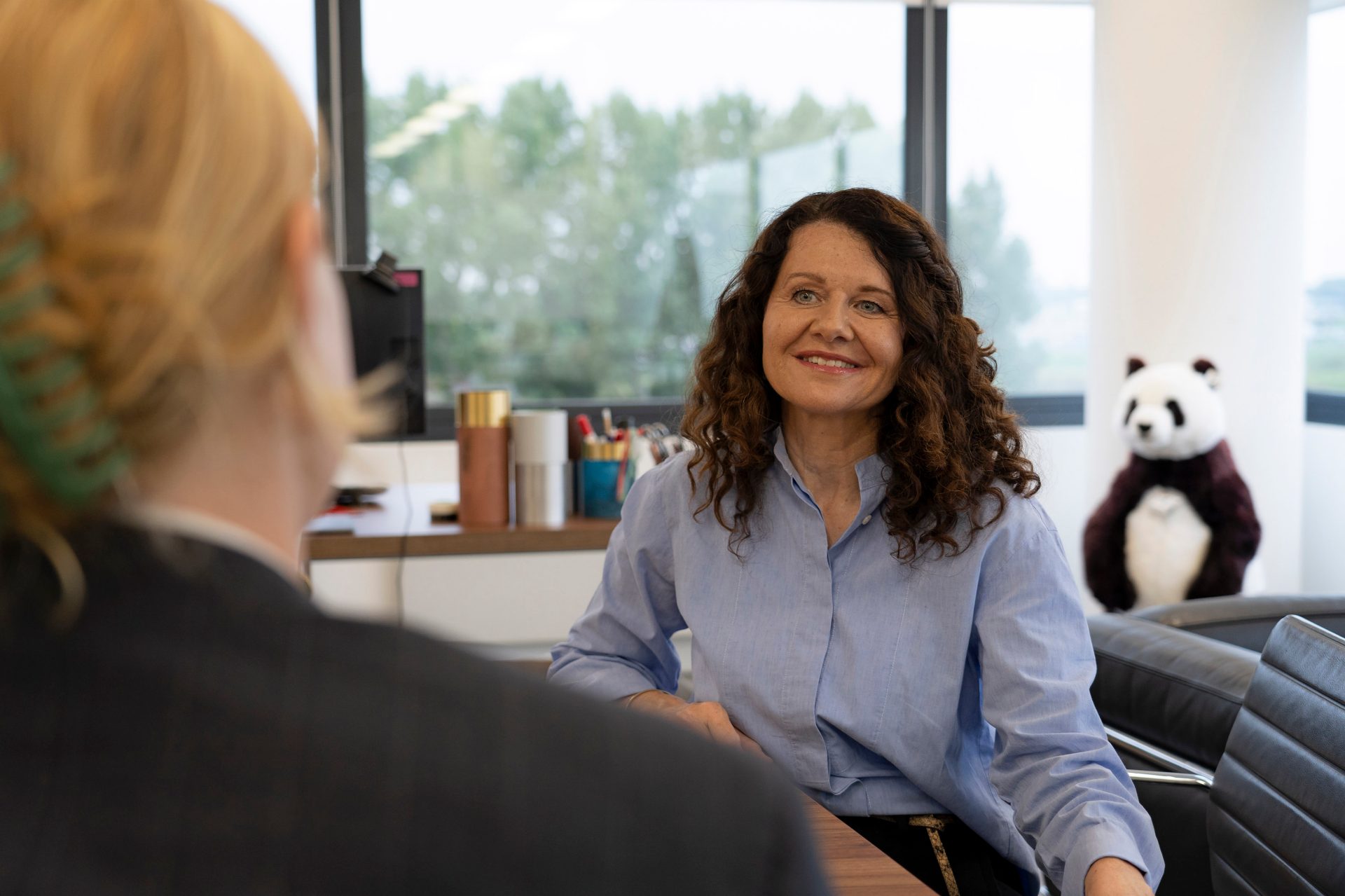 What have you learned from the increased focus on sustainability within the BMW Group? What sort of experiences have you had?
Wurst: One of my reasons for joining the BMW Group in 2014 was the innovative and holistic approach of the BMW i3. Since then, I have learned about the tremendous impact that raw material use and sourcing, as well as the issue of supply chains, have on our footprint. I have also learned how effective it is in the market to own the topic of sustainability for the BMW Group, for example as one of the key differentiation points from Tesla. If you ask me what makes me particularly proud, it has to be that in the Netherlands, in particular with the city of Rotterdam, we have been at the vanguard of the sustainability movement. We have developed many innovative mobility projects that are becoming the new standard in the BMW Group. "Electric City Drive", for example, was the pilot project for what are now over 130 eDrive zones across Europe, with BMW plug-in hybrids automatically switching to eMode in city centres. The cooperation was extended in October last year until 2027 with many new projects in the pipeline – on charging, for example.
The successes in the megacity of Rotterdam and their impact on many other major cities in Europe are very exciting. Let's say you meet Oliver Zipse, the Chairman of the Board of Management of BMW AG, in the lift. You start talking about projects and he asks: "What direct support can I give you?" You have one minute to answer. What do you say?
Wurst: The first circular MINI would be a brilliant project ... a MINI made from 100 per cent recycled materials or 100 per cent recyclability.
In your new role as Head of the MINI brand, how much of a major role do sustainability and urban mobility play?
Wurst: The MINI team and my predecessors have done a great job. I am already looking forward to further developing the "BIG LOVE FOR THE PLANET" theme, underpinning it more and communicating it along with the markets. MINI is also making a coherent statement with its all-electric offer from 2030. The MINI Cooper SE is already hugely important in our product portfolio and it accounts for a growing share of our vehicles sold year by year, which in turn is hugely important for the BMW Group. Another beautiful MINI statement that fits the theme of sustainability: "MINI was born from a crisis." MINI's original ethos was the economical use of resources and available space. What's more, MINI is completely at home in the city. This is where CO2 emissions and sustainability are such a huge concern, as many people live in a confined space. Everything comes together with MINI and sustainability: brand fit, social development and the coherent product experience. A sentence I remember my predecessor saying sums it up so well: "The world becomes a bit more MINI every day."
In a single sentence: what keeps you motivated every day to be so committed?
Wurst: The importance of the issue and the desire to make my own contribution and really make a difference.
So when is it enough?
Wurst: As soon as we can all confidently tell and justify our sustainability story flawlessly at three in the morning. Basically, however, I think that this kind of "meta theme" is never-ending. It goes on and on – from one generation to the next.
In the upcoming portraits from our "WEffect" sustainability series, committed colleagues will also describe their motivation and explain the contribution they are making to sustainability within the BMW Group.
"WEffect – we make the BMW Group sustainable."
#mycontribution #mymotivation