Sustainability
19.05.2022
4 Min.
"Our concept is absolutely leading-edge."
In the "WEffect" sustainability series, the BMW Group highlights the sustainable contribution made by a wide range of people in the company – and the motivation that inspires them. Today: Michael Tian.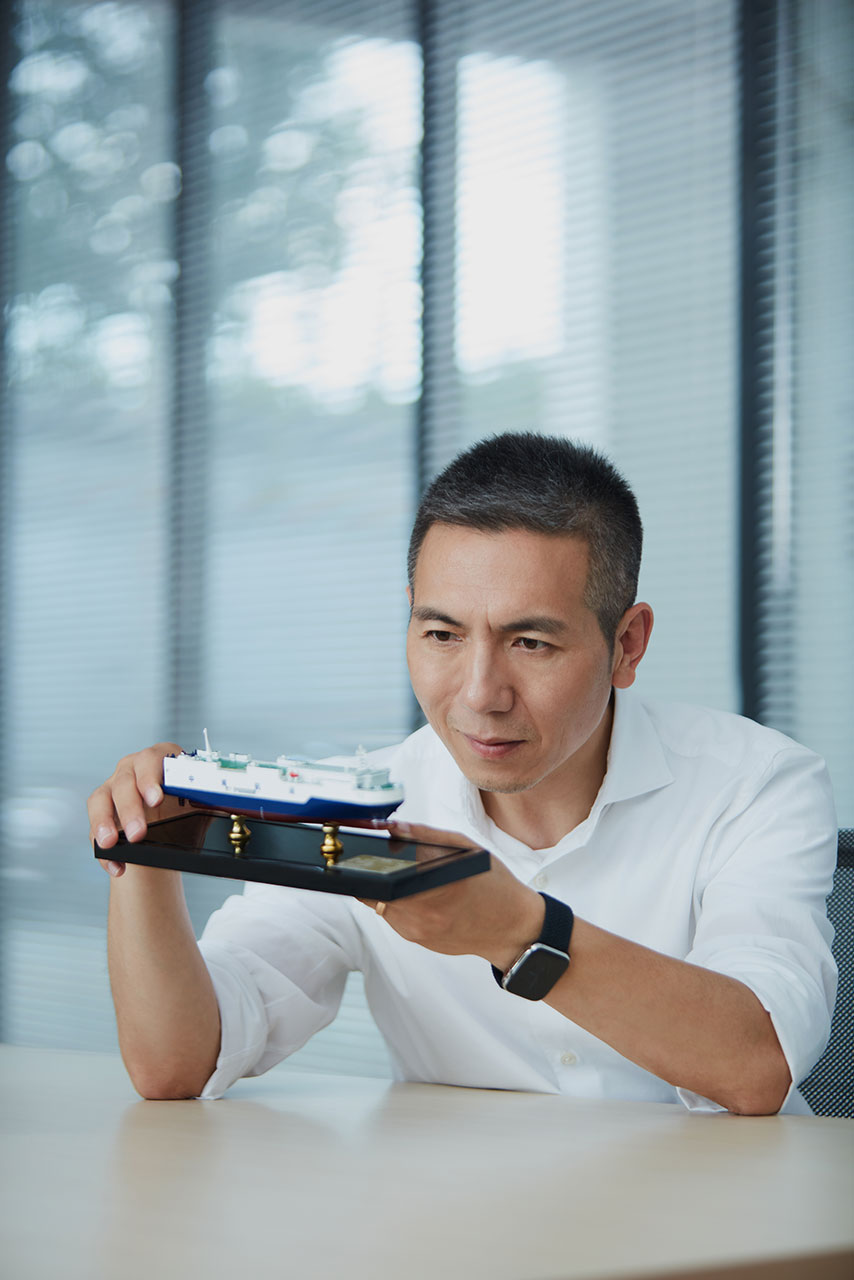 Sustainability has many facets at the BMW Group because we are using this term to harmonise business, the environment and society. If we are to successfully put these high standards into practice, we need our employees' commitment. Everyone can play their part in making the BMW Group sustainable.
So, who are all these colleagues who make sustainability part of their everyday work? What drives them to roll up their sleeves throughout the company? In its "WEffect" sustainability series, the BMW Group introduces employees who play their daily part in the broad and responsible further development of our company.
In this edition of our series, Michael Tian, Head of Materials and Inventory Management for BMW Brilliance Automotive (BBA) in China, talks about learning effects, new challenges and support from the BMW Group.
Michael Tian, you have been working in logistics for over ten years. Up to now, cost, efficiency and quality have been the all-important factors. The industry is facing a new challenge, though. So, what is it all about?
Michael Tian: We deliver around 700,000 vehicles a year from Shenyang to about 600 dealers throughout China, a single country that is roughly the size of all of Europe. We need between 5,000 and 7,000 trucks and the corresponding number of transports to service these dealers. Truck transports on this scale inevitably put pollution into the environment. That is why we have developed a deliverable long-term vision for our department. We want to reduce CO2 emissions at competitive costs and deliver products to customers as quickly as possible. My personal goal is to put the activities we have planned into practice. My team and I are learning every day. We want to be leading-edge within our industry. This will put us in a position to influence our competitors and thus ensure lower CO2 emissions throughout the entire value chain. 
What obstacles are you coming across so far? And vice versa, who or what is helping?
Tian: Well, there are plenty of obstacles. We have to get groups with very different interests to agree with one another. Whether it is about wanting to work directly with the railway without using an intermediate service provider, or wanting to organise a new shipping route which needs us to first build a new vehicle hall. It helps us a lot that we are fully supported by our boss and can work closely with our sales colleagues. Once a year, we organise a partner day for our external partners, where we present our project. We invite a wide range of people, including representatives of the Chinese Logistics and Purchasing Association, the Shenyang Transport Bureau, various port authorities and of course all our logistics partners. Most importantly though, our approach is already showing results: we have reduced our CO2 emissions by more than half compared to 2014 and have managed to cut our costs by a fifth since 2015.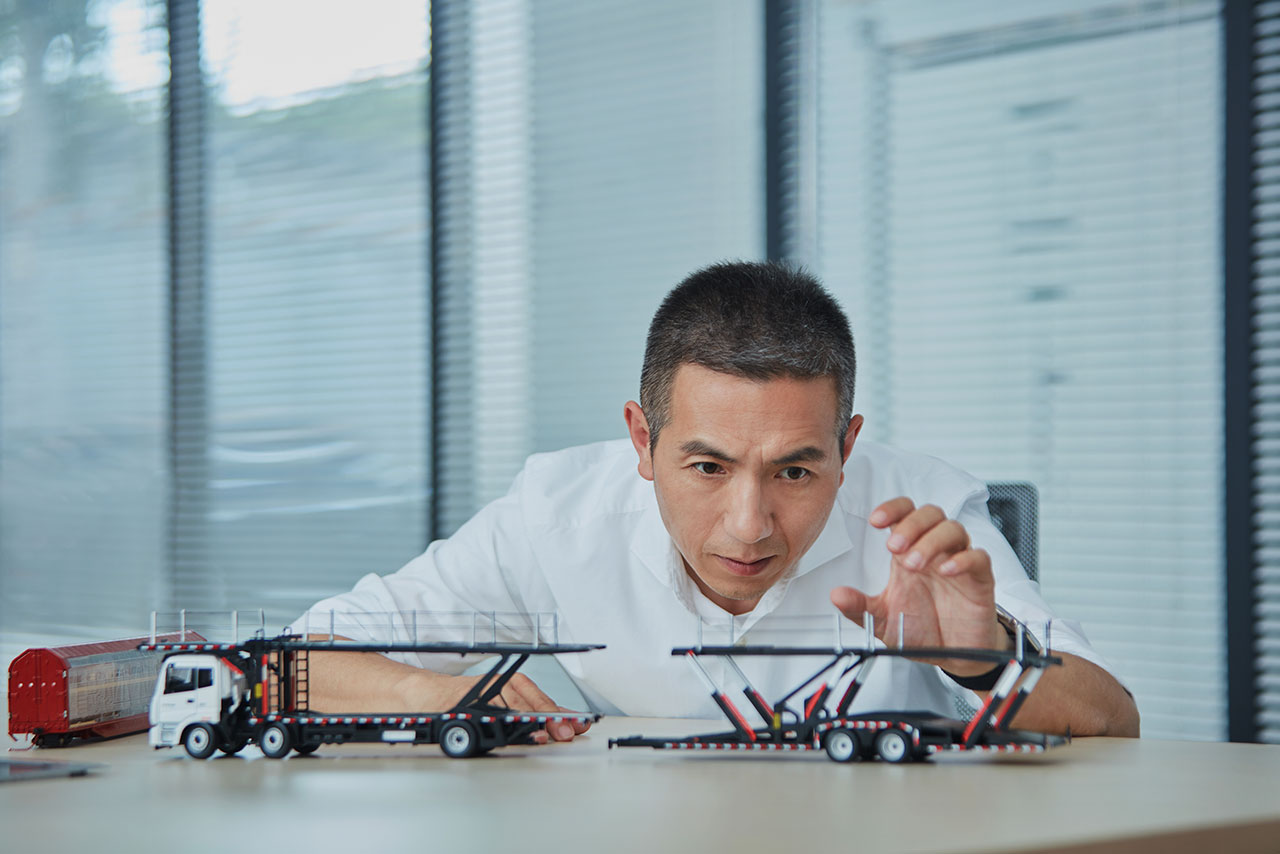 Is there any particular reason why climate and the environment are so important to you?
Tian: I was born in Shenyang and love my home town very much. I want to protect the environment here, preserve the quality of life. This is a huge motivation to me to overcome all the difficulties the project throws at us. China's goal when it introduced the BlueSky project a few years ago was to create a better environment for all. The BMW Group's sustainability strategy perfectly complements this venture. I am very proud to be able to do something for the company and for my country at the same time. It's nothing new that transporting by truck is not environmentally friendly. The Chinese government has therefore issued a regulation requiring all companies to switch from large to small trucks. This has caused us to rethink and develop new, cost-efficient and environmentally friendly transport methods. A multifaceted transport model that integrates rail and also helps the environment has emerged as a result. I myself have learned a great deal from talking to so many different people, from governors to truck drivers. As a vehicle manufacturer, BBA has taken responsibility for putting the entire value chain on a sustainable path. In the end, however, it is a win-win situation for all involved. 
So, you are truly proud to be able to do something for your country as well as your company?
Tian: Yes, I really am. And I am proud of the great support that comes from my team, but also from all other angles. This ranges from suppliers to the authorities – we have earned their trust. Moreover, our concept is absolutely leading-edge! Our green logistics strategy is a local green initiative with an impact on the entire value chain. It was a challenge getting there, but the result is impressive and contributes a lot to reducing CO2 emissions. So all the hard work has a purpose.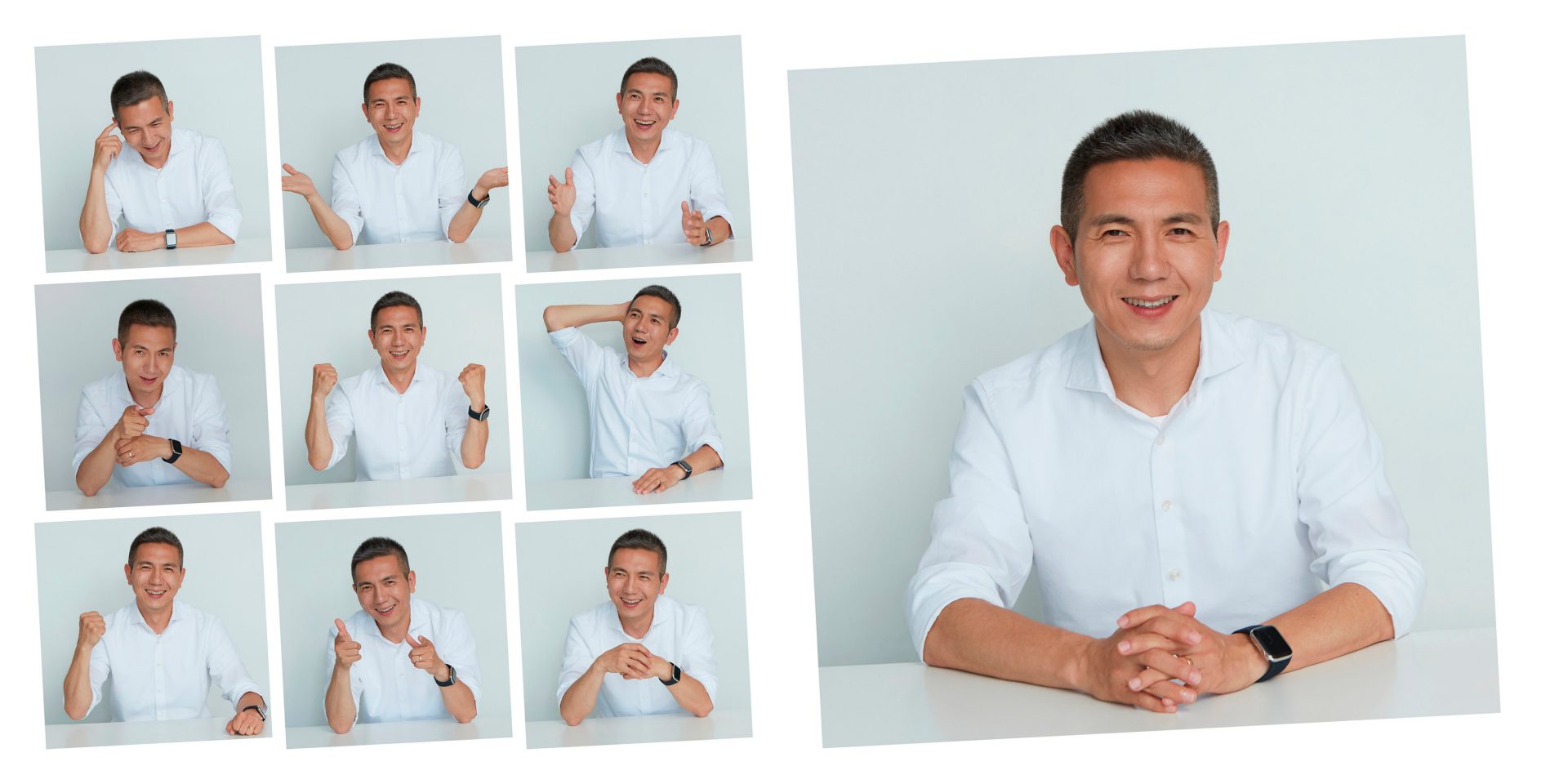 Imagine you meet the Chairman of the Board of Management of BMW AG, Oliver Zipse, and he asks how he can support you. What would you say?
Tian: I would say: thank you for the offer, it's great to see how much support we get. I would like to share our experiences with others so that they understand how we plan logistics in China. Perhaps our experiences will also help other countries to succeed.
In a single sentence: what motivates you every day to stand up for more sustainability?
Tian: Our corporate culture and the esteem in which our performance is held. 
So, when is it good enough?
Tian: Probably never. This is especially true for us here in China as we are going further and further.
In the upcoming portraits from our "WEffect" sustainability series, committed colleagues will also describe their motivation and explain the contribution they are making to sustainability within the BMW Group.
"WEffect – we make the BMW Group sustainable."
#mycontribution #mymotivation