Sustainability
12.05.2022
4 Min.
"We can measure our successes."
In the "WEffect" sustainability series, the BMW Group highlights the sustainable contribution made by a wide range of people in the company – and the motivation that inspires them. Today: Anna Goldhofer.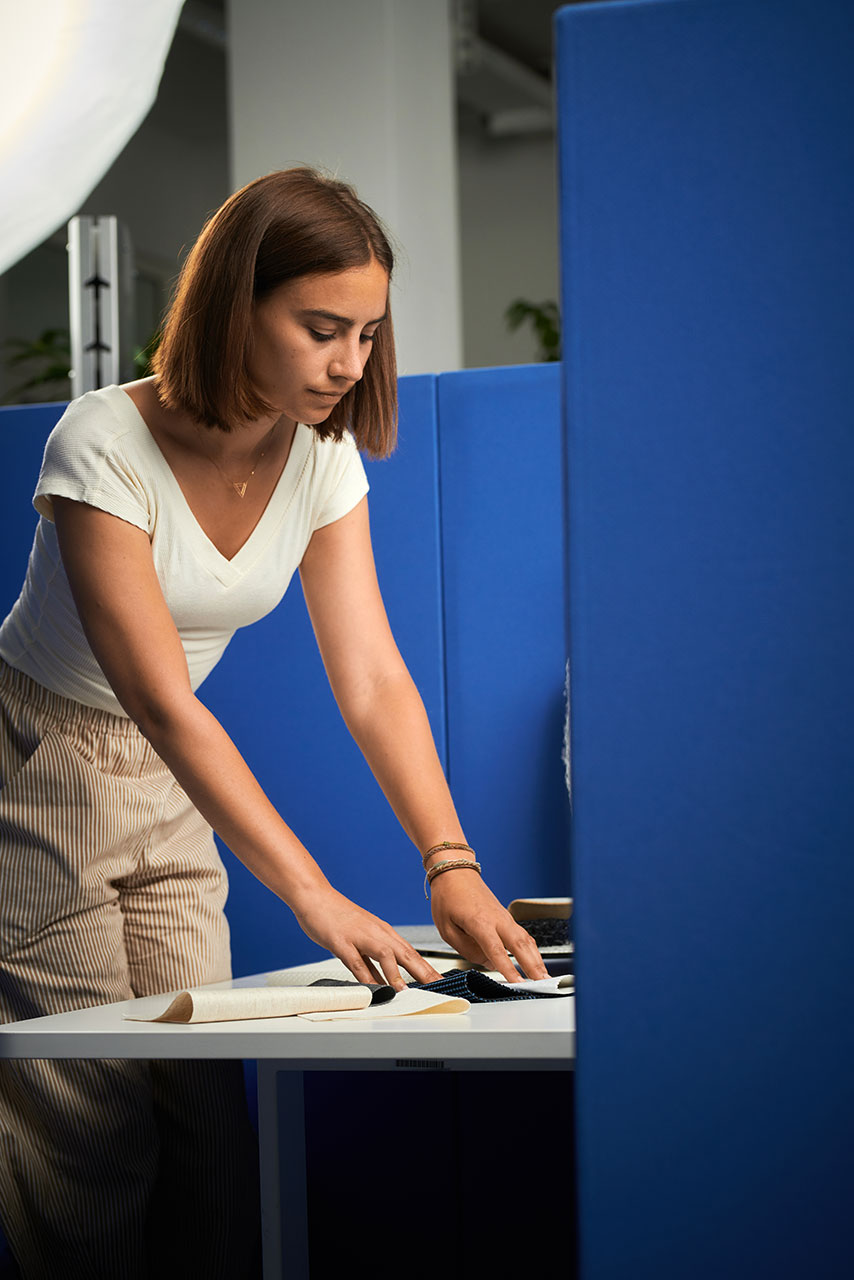 Sustainability has many facets at the BMW Group because we are using this term to harmonise business, the environment and society. If we are to successfully put these high standards into practice, we need our employees' commitment. Everyone can play their part in making the BMW Group sustainable.
So, who are all these colleagues who make sustainability part of their everyday work? What drives them to roll up their sleeves throughout the company? In the new "WEffect" sustainability series, the BMW Group introduces employees who play their daily part in the broad and responsible further development of our company.

In this part of the series, Anna Goldhofer, sustainability expert in the circular economy supply chain, explains why actively playing a part in protecting the climate is so important to her that she commits to it in her private life as well as at work.
Anna Goldhofer, you are well-known in the BMW Group (and beyond) because you are, so to speak, the woman behind the recyclable floor mat that is in many BMW vehicles. At the same time, you are very committed to climate protection. How do you connect these two worlds?
Anna Goldhofer: Quite simply, this floor mat will soon be in at least 3.5 million vehicles and probably many more. That's a lot of material that doesn't end up having to be burned – and at the same time, a lot of CO2 that isn't generated in the first place. The ripple effect is enormous. Most of our components are still made from different materials. They are glued, welded, inseparable – and burning them is the only option. We will change that during development. After all, components whose materials can be recycled are the very foundation of a functioning circular economy. We are testing new fabrics, such as recyclable polyester and plant-based leather. And we calculate the CO2 footprints to find the proper path to take. Every small recyclable part has its own impact. At the moment, I am using my knowledge to contribute to making the supply chains in our company more sustainable. My goal is to make a tangible contribution to the Paris Climate Agreement 1.5 degree target. I want to work to stop the climate crisis. I have the leverage and the opportunity in a large company like the BMW Group to make a significant difference. Every little part has its impact on the environment. The BMW Group is also very influential within the industry, as well as having a high profile to the outside world. We can initiate change and be the drivers of this change.
Change per se is not easy, actually driving it even less so. Where do you see the stumbling blocks? And what helps?
Goldhofer: When you come down to it, the first stumbling block in a project is always money. If a component becomes 30 cents more expensive, that scales up millions of times. And the complexity of many of our processes doesn't always make it easier either. The BMW Group has set itself tough sustainability targets, and managers, employees and projects at all levels are measured against these. That's certainly a help. We need a lot more courage and have to think in terms of a circular economy and CO2 savings from the very onset.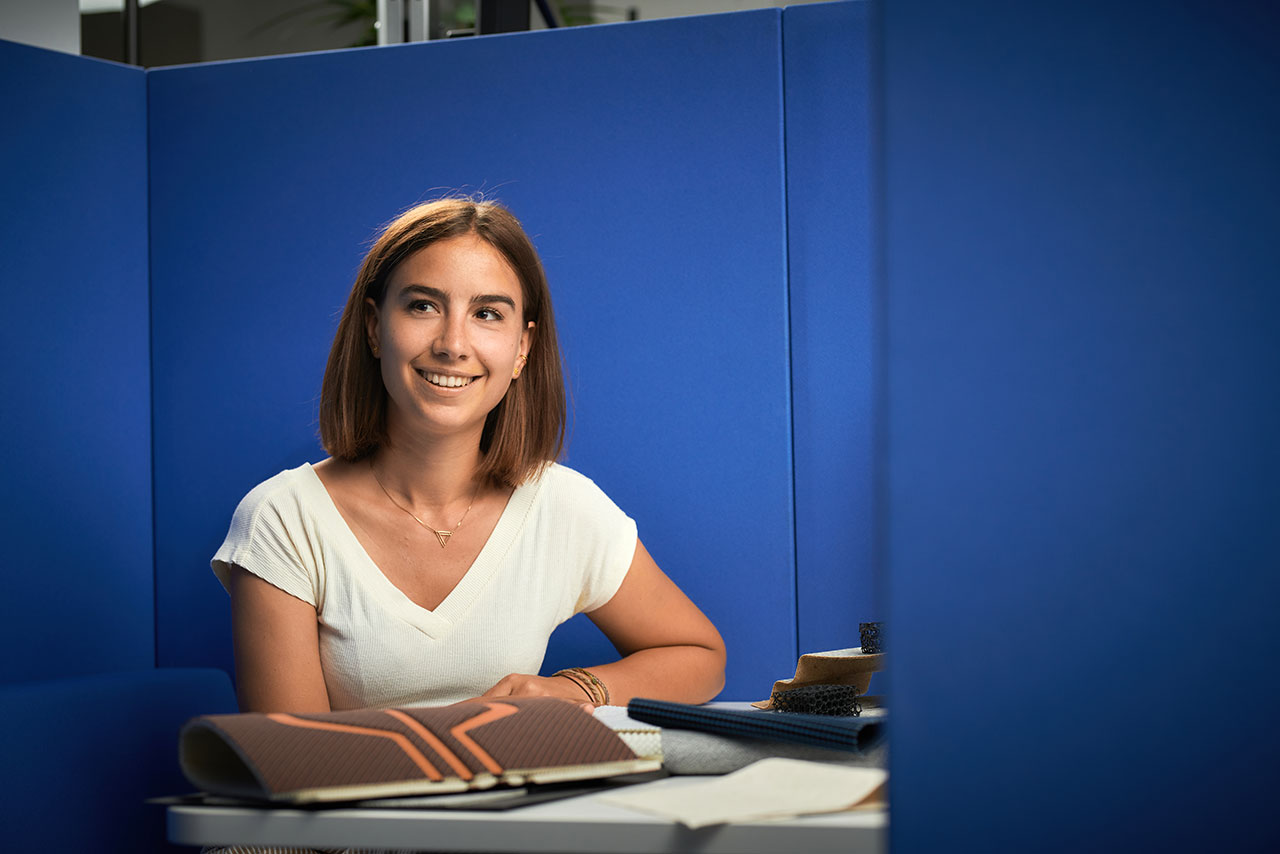 In the meantime, you are putting your expertise to impressive use in purchasing and the supply chain. What was the reason for this?
Goldhofer: I wanted to get involved in the circular economy from another angle and expand my knowledge. You have one of the greatest direct levers – and thus impacts – in purchasing. One of the core tasks of development and purchasing, together with our partners and suppliers, is to drive forward CO2 reduction targets, secondary raw material quotas and thus the circular economy. Purchasing sits at a crucial point in the process – for example by embedding sustainability goals in award decisions and transparency throughout the supply chain. One of the key objectives when talking about sustainability in the supply chain is increasing the secondary raw material ratio. This is critical for achieving our CO2 reduction and thereby our climate targets. The market for appropriate secondary material in the right quality and quantity is still manageable today. That's why it's so important to contribute to its expansion through stimulating demand and in doing so working towards a functioning circular economy. One of the core principles of a circular economy is an economic system of closed cycles, ensuring that raw materials, components and products lose as little value as possible, renewable energy sources are used and systematic thinking is applied throughout. Industry will only be able to meet the demand for secondary materials by working in accordance with these principles across the board. The circular economy therefore contributes to the responsible use of limited resources, but also plays a key role in decarbonisation and achieving the Paris climate goals.
Let's imagine you meet the Chairman of the Board of Management of BMW AG, Oliver Zipse. You talk about your projects, your goals and he asks: "How can I support you? What do you want?" What's your answer?
Goldhofer: That the BMW Group needs to be much bolder, both internally and politically, when it comes to climate protection. He and the entire board can push this forward, for example by setting even more specific goals for the circular economy and funding the corresponding projects with the budget to achieve these goals. I would also like to see the BMW Group use its political influence to push for climate neutrality and further align its work with the UN Climate Goals.
What about yourself? What helps you keep going when the going gets tough? What are you proud of?
Goldhofer: I have a great personal network and a wonderful environment here in the BMW Group. This helps a lot when things get bogged down with the project. There are still too few people in the company whose focus is on sustainability, though. We need to have many more in our army to move more. Having said that, we have already achieved a lot – and we can measure our successes. We can calculate exactly how much CO2 we save. I am proud of that. The fact that we are moving forward and developing the next generation of recyclable components is also a success.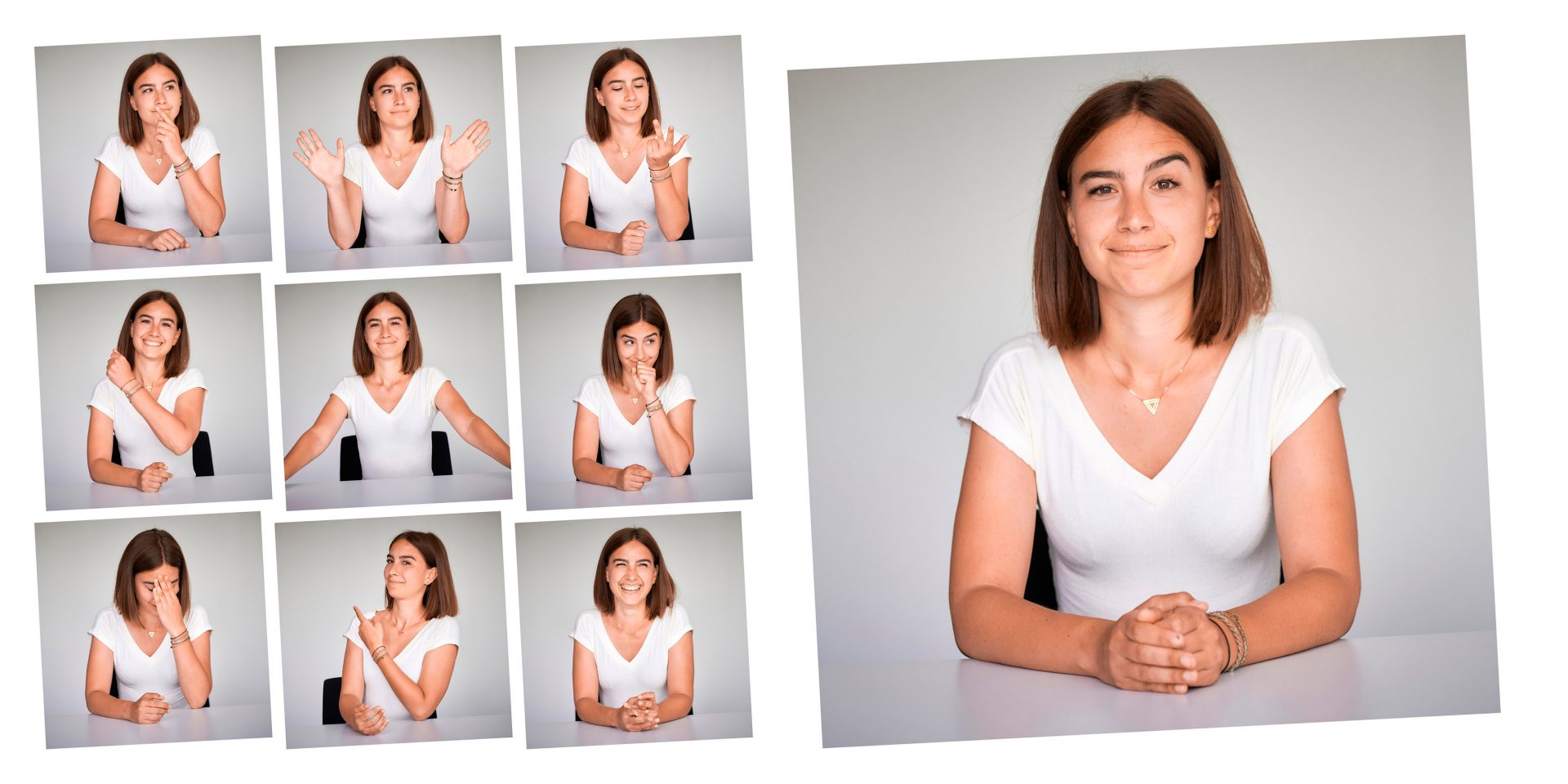 Where does your extraordinary passion come from? Was there any one specific trigger?
Goldhofer: I have had a passion for sustainability, climate change and global warming for a long time. If the passion is in you, I don't think you can avoid taking action. The more I know, the more I want to do. But participating in One Young World 2019 definitely gave me the strongest shove. The suffering of the world was laid out in front of me more personally than ever before. I met people who have had the very worst experiences – and still became active and committed. I am lucky myself. I live in peace and security, I am a very privileged person. I can no longer sit still since I have seen the extent of this divide. In addition to climate protection, gender equality – women's empowerment – is another of my major concerns. As a young professional woman, you often experience how long that road still is. But what good will all this equality be if our world is broken? That's why we have to start with the climate.
And you have started. In your private life as well?
Goldhofer: Yes, on many levels. I'm vegan, very sensitive about consumption, support a range of projects, take part in climate protests, things like that. My values in my private life and in my job are identical. I have an ardour for and am committed to the same things. I simply couldn't work here if these values were not compatible. It is very important to me to make my own contribution to achieving climate goals through my job as well.
When is it good enough?
Goldhofer: When we have ensured that future generations can live with the same resources, nature and biodiversity as we do. And that they can live in peace and freedom as a result. Because this is lost on most people in the whole debate: we have to achieve our climate goals if we are to be able to live in peace in the future.

In the upcoming portraits from our "WEffect" sustainability series, committed colleagues will also describe their motivation and explain the contribution they are making to sustainability within the BMW Group.
"WEffect – we make the BMW Group sustainable."
#mycontribution #mymotivation