DEFINING DESIGN - OR WHEN REDUCTION MEANS MORE THAN JUST OMITTING.
Daniela Bohlinger is responsible for sustainable design at the BMW Group. She talks to young people attending TEDxMünchen at the BMW Welt Future Forum about topics like how the stroke of a pen in the design phase can affect a vehicle's future carbon footprint.
BMW Welt in Munich has certainly seen warmer, more pleasant days than this particular Sunday morning in November. Nevertheless, around 35 young TEDxMünchen attendees showed up to discuss what they expect a big company like the BMW Group to be doing about sustainability. Daniela Bohlinger gave a brief introduction to her area of expertise, sustainability in design – which is clearly also a passion of hers. Later, she answered TEDx delegates' questions, both in workshops and the plenary session.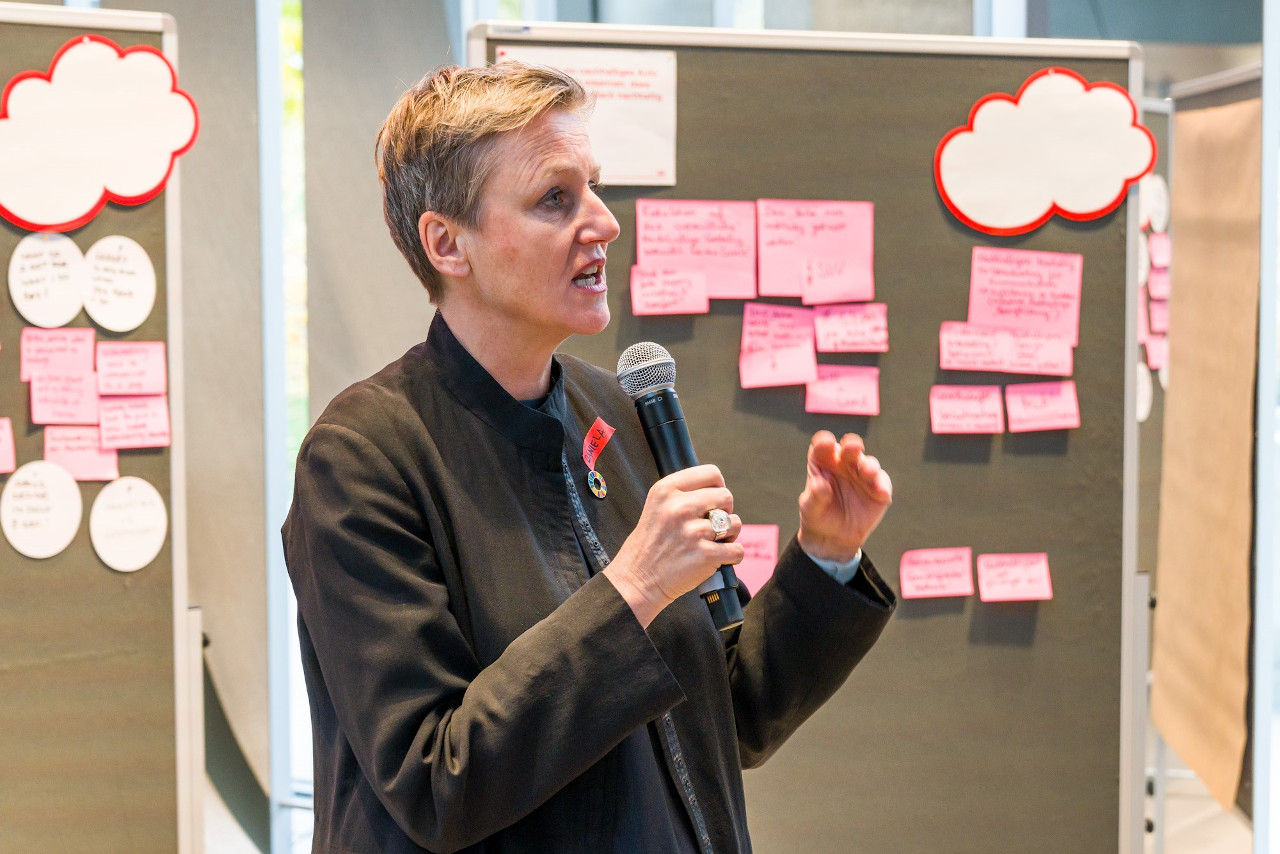 Daniela Bohlinger, responsible for sustainable design at the BMW Group
Daniela, what were you hoping to get out of this exchange with the TEDxMünchen participants today?
I wanted to share our perspective as a major international company. A lot of issues that might seem easy to solve are not so trivial when it comes to product development. But that's no excuse for not trying to find the best solutions – solutions that enable both genuine sustainability and a high-quality product. Not to mention fantastic, innovative design, which I believe is exactly what our products stand for. Let me give you an example: Our experience has shown that 80 percent of the genuine sustainability in technically complex products like cars begins with the design. A stroke of the pen, sketching out interior or exterior shapes, already defines how simple or complicated it will be to make that part in standard production. The next step is to find the right materials and build the tools needed. For instance, if plastic parts have a very small radius it may mean we can't use recycled materials, because they have a different flow rate. This is naturally very technical, but you can still discuss these things with people who aren't specialists in this area. I wanted to talk about the conflicts between all aspects of sustainability. 
You talk about "genuine sustainability". What does that mean?
There are three perspectives to sustainability: economic, environmental and social. The BMW Group believes just focusing on one or two aspects is not enough. With BMW i, more than 10 years ago, we were already thinking about how to minimise the car's footprint throughout its entire lifecycle – not just during the use phase. This also includes using batteries beyond the end of a vehicle's life in so-called second-life applications, for example. Because at the end of the vehicle's life, a BMW i3 battery normally still has enough capacity to be used as a buffer for storing surplus renewable energy in a battery storage farm. Or, to give you an example that is more tangible for customers: The interior trim in the BMW i is made of a mixed fabric containing kenaf, a fast-growing natural fibre. This allowed us to reduce weight by about a third and improve environmental impact, because it uses much less oil-based plastic. That, of course, raises the next challenge: We source plant raw materials from countries like Bangladesh that don't have such high labour standards as Germany. For this reason, we are working with local producers to secure growers a decent living. And, not least, we also have to be able to pay for all of this – otherwise, even the best approach isn't worth much. Meeting lots of different requirements at the same time – that's what I mean by "genuine sustainability".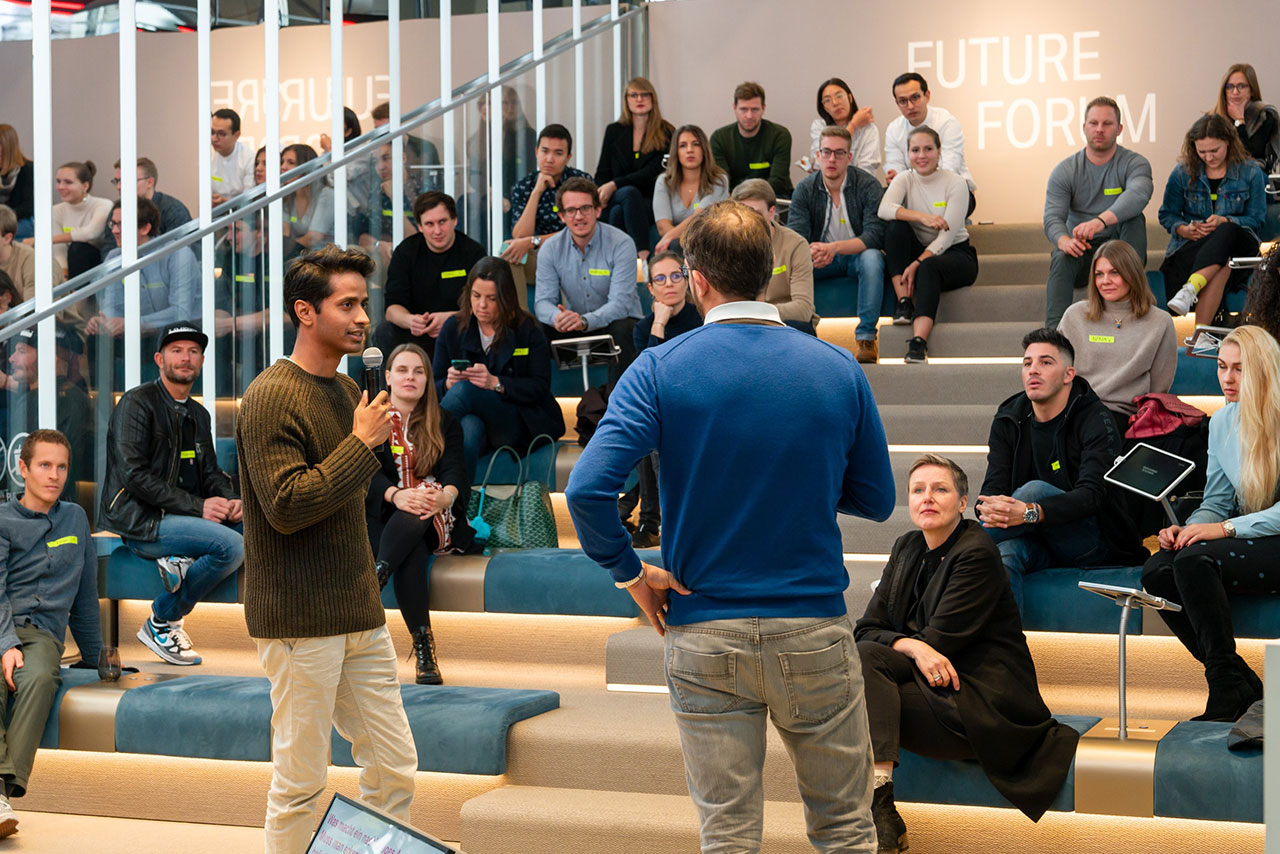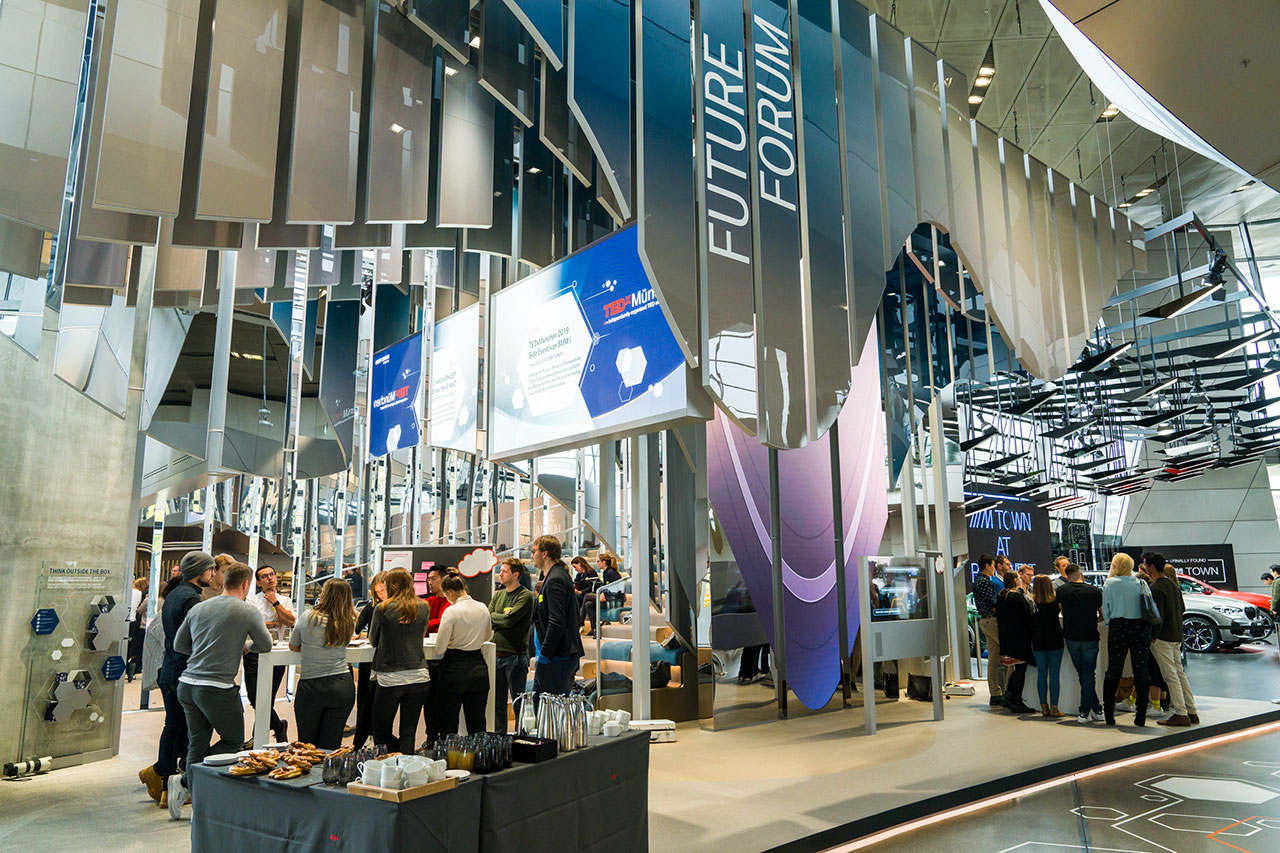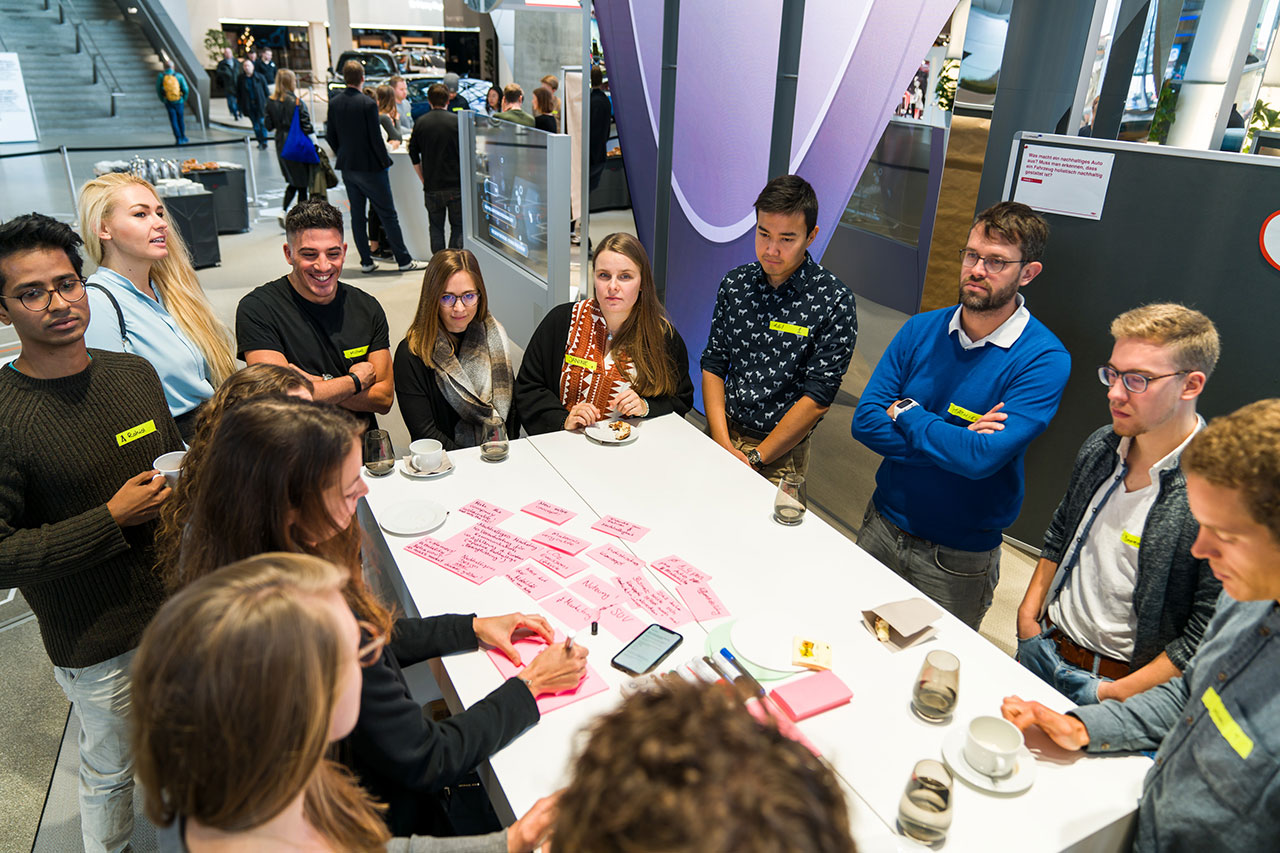 How did the TEDxMünchen attendees respond in your discussions?
The overall tone was very positive. There was a good, active exchange of ideas. There's generally the expectation that we still have to do much more. I agree with that. I will only have achieved my goal when my job at the BMW Group is no longer needed – when my colleagues all claim this topic for themselves. We are well on our way to getting there.
How did the young people voice their expectation that there is still a lot to do?
We talked a great deal about BMW i and what the BMW Group has already achieved. This is quite remarkable and definitely still a long way ahead of the competition. But, at the same time, you start to wonder about things like why we don't systematically expand recycling to all our products? Or why big cars with conventional drive trains still make up such an important part of our product line-up? This question is justified. BMW i doesn't just stand for electric – it stands above all for innovation. That is why we are transferring these technologies to our other vehicles. The same applies to the BMW X7, which also has to meet targets for the use of recycled materials. We just don't advertise it as widely. Depending on the drive technology and vehicle class, our aim is for all our products to be among the best in the marketplace. Electromobility will develop at very different rates in different places – because it largely depends on the infrastructure in individual markets. The BMW Group strategy refers to this as the "Power of Choice": This means customers get to choose the best drive technologies for their needs. Like I said, all of these aspire to be the most efficient in the competitive environment. A delegate from India summed it up perfectly: In India, a discussion about sustainability like the one we are having would be unthinkable, because people are still primarily interested in getting from A to B cheaply and reliably. That may not be very satisfactory right now – but it is the reality we all have to deal with.  
Daniela, you said "Modern luxury isn't a question of age or demographic factors, it's where you stand." Can you tell us what you mean by that?
Luxury, by definition, goes beyond what is truly needed. That's why the question of whether luxury is even capable of being sustainable is not academic. The difference lies in where you stand: consciously deciding for or against something. Or perhaps: What will I base my decision to buy something on in the future? By the way, the people who attended today agreed with us on this. New technological developments will find their way into the mass market in higher-priced products. In design terms, this means: It's not just the experience that has to be compelling. Leaving out interior components would naturally be the most sustainable approach – then you wouldn't have to worry about the origins of raw materials, the carbon footprint or recycling. But it is design's job to ensure that reduction becomes more than just leaving things out – creating instead a high-end space that makes the product desirable and luxurious. Paving the way for this was another thing the participants expect from the BMW Group – and another opportunity for us to show where we stand.