Sustainability
15.12.2022
4 Min.
"Sustainability is close to my heart."
In the "WEffect" sustainability series, the BMW Group highlights the sustainable contribution made by a wide range of people in the company – and the motivation that inspires them. Today: Gernot Hauer.
Sustainability has many facets at the BMW Group because we are using this term to harmonise business, the environment and society. If we are to successfully put these high standards into practice, we need our employees' commitment. Everyone can play their part in making the BMW Group sustainable.
So, who are all these colleagues who make sustainability part of their everyday work? What drives them to roll up their sleeves throughout the company? In its "WEffect" sustainability series, the BMW Group introduces employees who play their daily part in the broad and responsible further development of our company.
In this edition of our series, Gernot Hauer, Planning Transport, Disposal and Container-Management at the BMW Group Plant in Steyr, tells us why logistics and circularity are central to the whole topic of sustainability – and why waste separation can turn into a hobby.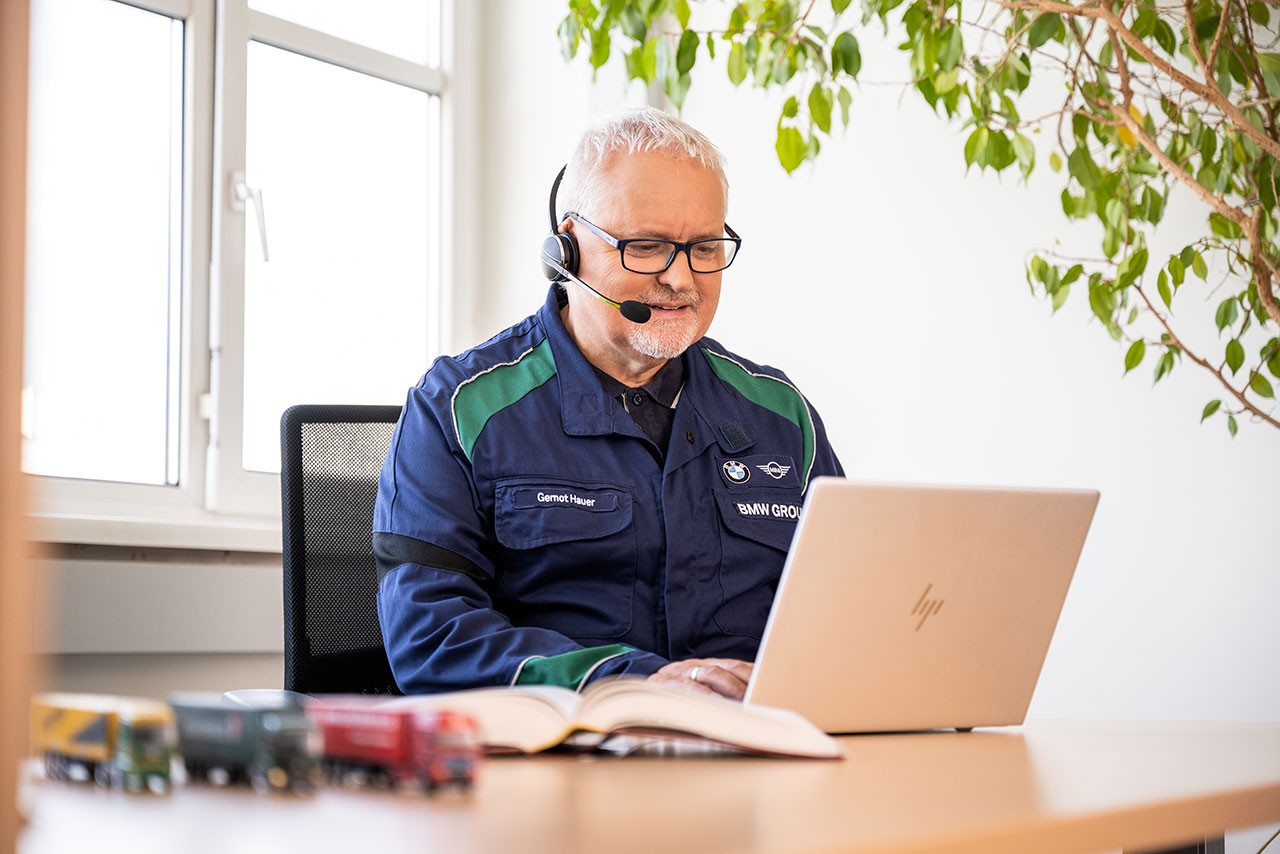 Gernot Hauer, which do you prefer: taking the train or driving?
Gernot Hauer: I like driving just as much as taking the train, and I use whichever is more appropriate at the time. I simply have a passion for transport, and at the same time sustainability has been in my blood since an early age. I had always been working in logistics. But at some point, waste management just became another feather in my cap. For me, the question behind everything we do is: how do I make it sustainable, environmentally friendly and socially responsible? For me, waste management is all about separating cleanly and recycling all components at the end. Whether we organise workshops or label all our bins – clean waste separation can almost turn into a hobby. If transport is ever to be properly environmentally friendly, economy must become the driver. Unfortunately, the technology is not yet as far advanced as we would like, especially when it comes to electric or hydrogen trucks, but also in terms of synthetic fuels and e-fuels. Besides, we have high standards. It's not just about CO2. The transported cargo must arrive on time and costs are also important. 
Sustainability is in the spotlight in many places. What is your goal? What do you want to achieve?
Hauer: Professionally, I would like to be able to say: yes, we did it! We have significantly reduced CO2 consumption in the transport supply chain. We use alternative drive types and have found the best solution for every transport type. Everyone must play along though, because in some cases the infrastructure has not even been created yet. If there isn't a train servicing the transport destination, if there are not even any rails – how are you supposed to move away from using trucks? In terms of my personal life, I can sum it up in just one sentence: I want to leave the world in a better state than I found it.
What is holding you back when it comes to achieving this goal? And vice versa: what helps?
Hauer: In some cases, cost considerations have so far overruled the environmental ideal. It helps that sustainability is clearly prioritized by our board of management. Since then, I have been allowed to set ambitions goals and have corresponding resources. I have already mentioned the problem of the lack of infrastructure. But we are finding solutions: we combine truck and train, and – in the best-case scenario – the truck then drives the last kilometres electrically. 
Where are you already seeing success? What are you proud of?
Hauer: We have already achieved a great deal. We have closed material cycles, even across several plants: thousands of tonnes of aluminium offcuts are produced here in our factory. They are collected, externally melted down again and reused for casting in Landshut. We now use reusable plastic packaging when transporting manufactured components (e.g. engine block) to the other plants, and that is recycled too at the end of the life cycle. The same applies to the films in which we wrap the components. We order them colourless now, so they are easy to recycle. We even turn the old plastic into money. These are all recyclable materials.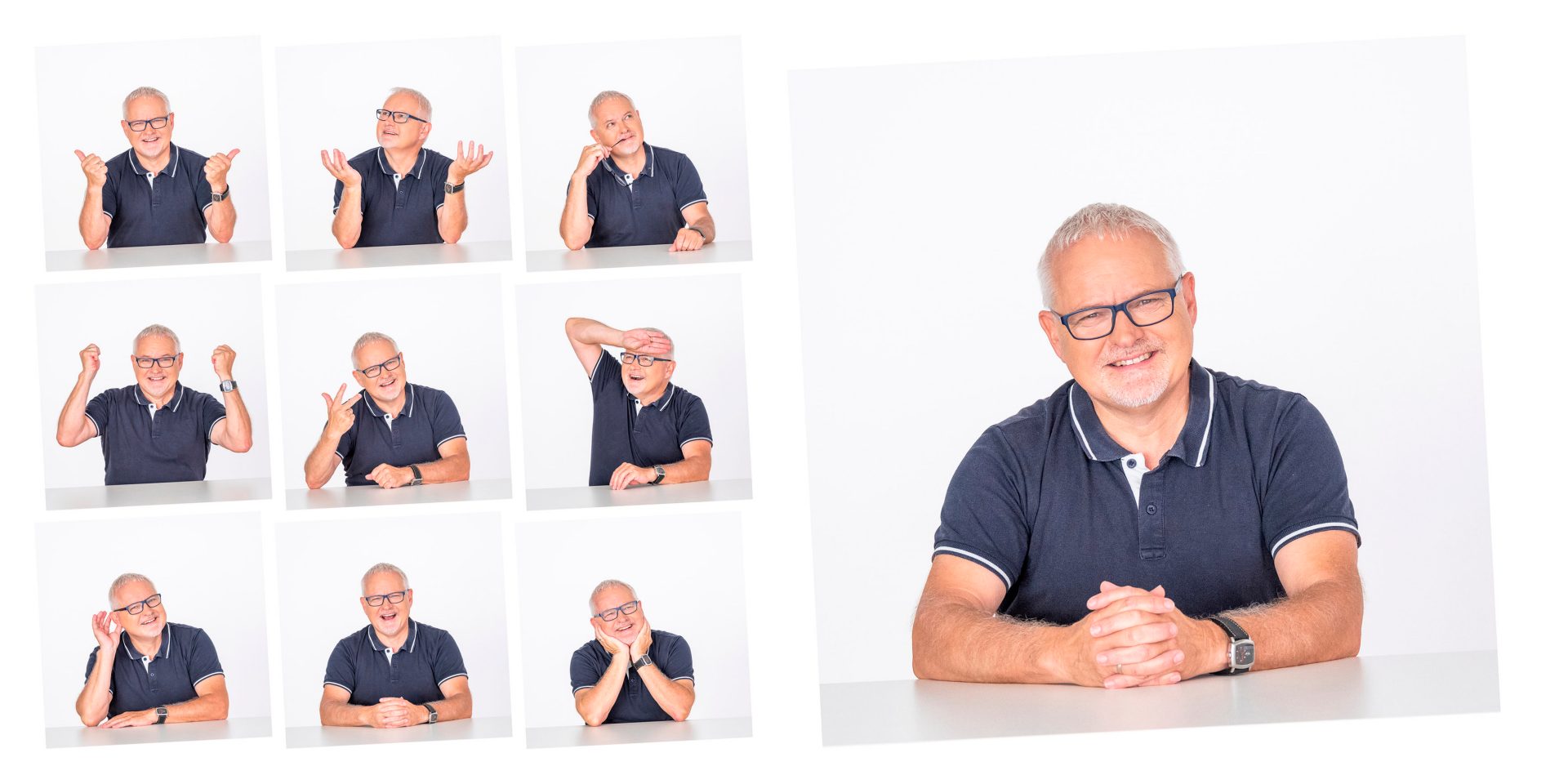 How does your constant professional preoccupation with environmental protection and sustainability have an effect on how you go about things away from work? Are there any correlations?
Hauer: My father took me to the scouts when I was only one year old. When you experience such an intense closeness to nature, it becomes ingrained. The same applies to social commitment. That's why it is a continuing story for me, whether in the scouts, with the family, or at work. As scouts, we organise rubbish-collection campaigns and other activities with the groups, or we plant fruit and nut trees. And this continues at work: As a team we support social events in the plant and also want to be actively involved in greening and recreation zones – from my own personal point of view, this is all ecologically and socially sustainable. When it comes to sustainability, my private goals and the job are a great fit. It's simply very close to my heart.  
You won't experience success every single time with all your commitment. What motivates you to keep it up every day?
Hauer: Whenever I tick off a milestone in the roadmap, when I have taken another step towards sustainability and my colleagues are committed, that's all the motivation I need. Every single step I can contribute counts – and that's what gives me a thrill every day I come to work. 
So, when is it good enough? 
Hauer: When the day comes that I no longer feel I need to be so active, I can feel that I have done my part. That is my motto: I want to leave the world a little better than I found it. And I want to look back and see that I have passed something on, that I have managed to inspire a few people to pay more attention to the environment.
In the upcoming portraits from our "WEffect" sustainability series, committed colleagues will also describe their motivation and explain the contribution they are making to sustainability within the BMW Group.
"WEffect – we make the BMW Group sustainable."
#mycontribution #mymotivation