Company
02.06.2022
6 Min.
We are all designers of the
BMW
i
FACTORY.
Interview with Milan Nedeljković, Board Member for Production, about the highlights of BMW iFACTORY. BMW iFACTORY is shaping the future of production. New dimensions in the fields of digitalisation, flexibility and sustainability. 
Mr. Nedeljković, what is the BMW iFACTORY?
To put it simply: It is our master plan for the future. The BMW iFACTORY represents the strategic vision of our worldwide production network, with a global, integrative approach. For us, this is not about creating a singular flagship plant, but a concept that will be implemented at all our plants in the future. The iFACTORY is already becoming reality today – at the 100-year-old main plant in Munich, as well as at our future plant in Debrecen, Hungary. With the BMW iFACTORY, we are leading the way: setting new standards for flexibility, sustainability and digitalisation. We are making the transformation of our production a success. We are all designers of the BMW iFACTORY.
Why is now the right time to launch the BMW iFACTORY?
Because we want to shape the future. By introducing the iFACTORY, the BMW Group is setting new standards for production. The iFACTORY will meet growing customer demand for electric vehicles, while also making a significant contribution to climate protection and sustainability as a member of society. We are taking advantage of the opportunities of digitalisation, while remaining absolutely competitive. With the iFACTORY, we are focusing on the transformation towards electromobility, as well as on digitalisation, sustainability and flexibility.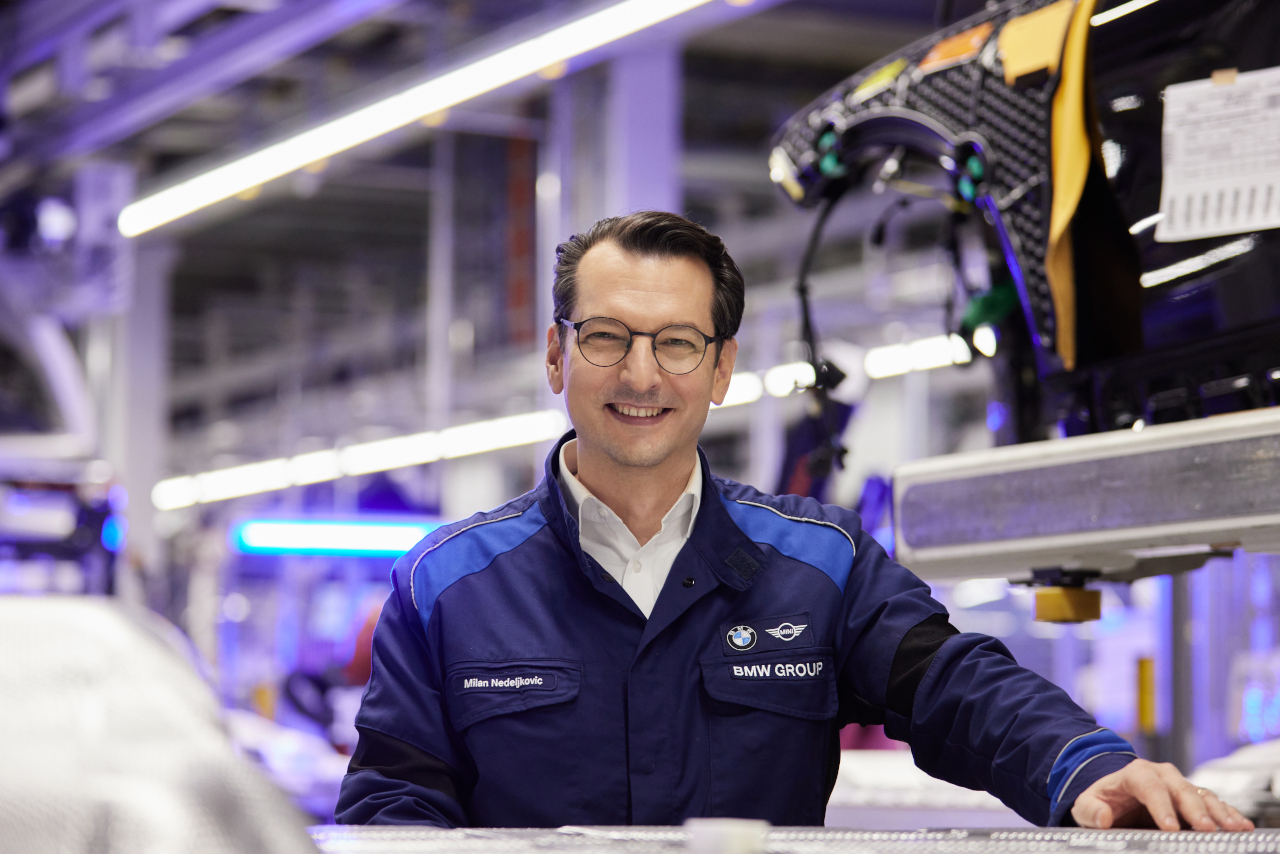 How is the BMW iFACTORY different from competitors' production concepts/systems?
The BMW iFACTORY provides innovative answers to the challenges of the transformation towards e-mobility – because car-building in the future will require new and holistic thinking. Our approach is not just focused on improving efficiency or on digitalisation. With LEAN. GREEN. DIGITAL. we are taking a 360-degree approach that also enables highly individual solutions for each plant – for example, when it comes to energy supply. Because, despite the changes to production processes, we have developed solutions that enable integration into existing plant structures and even allow parallel operation with the current architectures. We are securing ourselves a clear competitive edge in this way.
What does LEAN. GREEN. DIGITAL. mean exactly?
It formulates the standard we set for ourselves. Specifically, LEAN is about being efficient, precise and flexible. For us, GREEN means systematically using green energy at all our sites. The iFACTORY is digital since it uses artificial intelligence (AI) to make us faster, more precise and more transparent. LEAN. GREEN. DIGITAL. – that is the future of our production.
What was a moment for you that is a prime example of LEAN?
Being efficient, but also flexible. Lean means you have to make things simple – and that's exactly what you get a sense of with us. With a team that rolls up its sleeves and gets the job done. The launch of the 7 Series and the X1 is a remarkable feat of integration into existing structures. For the first time, we are installing all three of a model's drive train variants on a single line. This means we can meet individual customer requests at all times and respond to fluctuations in the market.
What is a highlight of the GREEN approach for you?
We are the benchmark for the automotive industry. For me, GREEN is the long throw forward. At our car plant in Debrecen, we are operating entirely without fossil fuels for the first time. The BMW Group is embarking on a new era of sustainable car production and once again setting the benchmark. I believe that we are making a fundamental contribution to a sustainable future in this way.
You're known to be a big fan of digitalisation. What does current development in digitalisation mean for production?
Digitalisation is certainly very important to me and, right now, there are new dimensions opening up. I definitely see us at a tipping point currently. The possibilities are growing rapidly – and we are taking advantage of them. With digitalisation, we are achieving a new dimension of data consistency throughout the value chain and across all process chains. Innovation and impact go hand in hand – because we are developing digital innovations into effective use cases for production. With NVIDIA, for example, we are enabling collaboration in real time between different locations and across different time zones through virtualisation. Data science, artificial intelligence and virtualisation are making the BMW iFACTORY digital. We are at home in the digital world – and the digital world is at home in the iFACTORY.
Where do you see additional efficiency potential and what do you hope to achieve through further digitalisation?
You can always find ways to improve efficiency. Our aim is to always make what is already there just a little bit better. For example, BMW Group production is becoming a leader in the use of artificial intelligence (AI) within the automotive industry. We already use more than a hundred of these applications and are beginning to leverage AI to automate logistics processes and for quality assurance purposes. This is also the field with the highest efficiency potentials for the future. We hope that digitalisation will lead to major savings on the planning side, as well as for repairs and maintenance of systems. I can assure you: It's going to be a big deal.
The carbon-free plant in Debrecen represents a quantum leap in sustainability. How do you intend to achieve that?
Debrecen is definitely one of our flagship projects when it comes to sustainability. But we have also drastically reduced our emissions overall in recent years and have set ourselves ambitious goals for the future.
Our aim is to reduce CO2 emissions per vehicle produced by 80% from 2019 levels by 2030 – and by 40% by 2025 already. To achieve these goals, we continue to work on improving our energy efficiency and use of green energy.
What principles will the use of resources at the BMW iFACTORY be based on in the future?
We are relying on state-of-the-art technologies – resource-optimised and circular. Our principle is "avoid, then reduce, then substitute" to conserve resources: Each of our plants is developing its own individual green footprint and making optimal use of local opportunities and potential. Our carbon-free plant in Debrecen, for example, also operates in accordance with these principles.